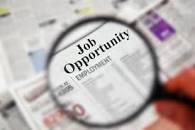 Job Description DPW Utility Operator
Utility Operator/DPW Employee
The Village of Theresa (1260) seeks qualified applicants for a full-time Utility Operator/DPW Employee. The position will work in all areas of the village including the water/sewer utility, and public works. Experience in sewer and water operations with a municipality or utility is preferred.
Application including job description can be found on the village website, (www.villageoftheresa.com), by email request sent to [email protected] or by calling 920-960-4198. Submit application and resume to the [email protected] or mail to Village of Theresa, PO Box 327, Theresa WI, 53091, in an envelope marked DPW Utility Operator.
Applications will be accepted until the position is filled.